Hire React Native App Developers –
weave your dream to reality @RNDC
Top industry talent merely engages in identifying the best solution in life, but we do. An adaption is just a holistic approach- we believe and make things happen in reality. Experience the latest technology that is agile, collected, time tested and collaborative.
Trusted By Our

Happy Customers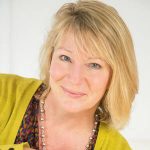 Team of React Native Devel­op­ment with WEDO had the required knowl­edge and skill for the job and com­plet­ed it well with­in the time frame required. I would not hes­i­tate to hire him again for addi­tion­al work.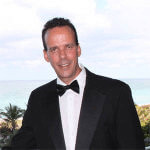 RNDC team is an amaz­ing group of peo­ple. They pro­vide high-qual­i­ty work with strong com­mu­ni­ca­tion and great atten­tion to details and their exot­ic cus­tomer ser­vice is like cher­ry of the cake.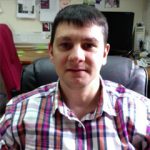 It has been a plea­sure work­ing with RNDC Team and I appre­ci­ate their skills, patience and abil­i­ty to effi­cient­ly resolve client's issues. I would high­ly rec­om­mend RNDC for any project with React Native & React.JS technology.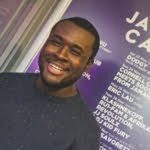 RNDC is a pro­fes­sion­al devel­op­ment team and I appre­ci­ate work­ing with peo­ple who are good at com­mu­ni­cat­ing with their clients and quick turn­around with any issues. High­ly rec­om­mend­ed for qual­i­ty work & cus­tomer service.
Fre­quent­ly Asked Questions
Com­pa­nies who have incor­po­rat­ed React Native:
Top brands like Pin­ter­est, Uber, and Com­mu­ni­ca­tion king Skype are already ben­e­fit­ing from using React Native Devel­op­ment ser­vices and are equal­ly find­ing it a notch high­er in terms of user expe­ri­ence. We have found it to be a bril­liant add-on.
React Native is open-source – how true is this?
React Native is open-source and eas­i­ly avail­able for free usage by mobile devel­op­ers. The React Native devel­op­ment frame­work is a vast com­mu­ni­ty that is ever-increas­ing and expand­ing as a use­ful resource for shar­ing infor­ma­tion. Their effort to make Reach Native devel­op­ment one of the most sought-after, sim­ple, and seamless.
Under­stand­ing React Native better?
REACT NATIVE is con­ceived and first run by Face­book in 2015 and it is a rev­o­lu­tion in the Mobile indus­try as Cross-Plat­form Mobile App tech­nol­o­gy. A vital fea­ture of it is, we can gen­er­ate app ver­sions for both, iOS & Android, mobiles by writ­ing a sin­gle code struc­ture and that's why it's direct­ly impact­ing on the project efforts and cost by 33%. React Native devel­op­ment ser­vices are incor­po­rat­ed into a mobile app and one can­not dis­tin­guish it from a built-in iOS app that is devel­oped using Swift or Objective‑C, or a built-in Android app using Java or Kotlin.